Stormy Weathers
When I was little and had the occasional tantrum, my dad would call me Stormy. He did that to all of us and would sometimes breakout in song, "Stormy weathers…" I've been pretty stormy lately.
While I've been bitching at home about all of the time wasted packing and unpacking for a move that never happened, I stopped thinking about how lucky I really am. Yesterday a storm blew through and reminded me. I even caught myself humming that song my dad used to sing.
Winds kicked up, temperatures dropped, the sky grew dark, then green, tornado sirens blared, lighting lit up the murky jade atmosphere, thunder shook the windows and felt strong enough to take your heart clean out of your chest.
Today, nearby Rockford is under several feet of water. It's the worst flood there in over 30 years. Another nearby community had a tornado touch down destroying a couple of farms and some crops.
Here, immediately after the storm, this is what greeted us at the Lane Estate: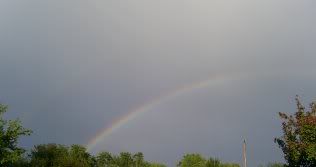 From the right side of our house.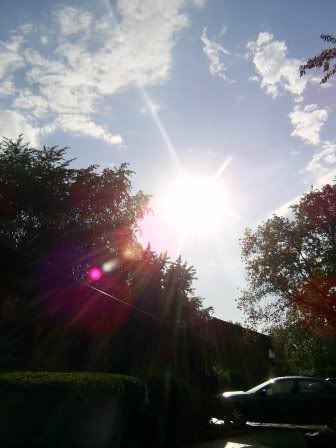 From the left side.
How lucky are we? Today as I finish unpacking things that I really should just throw away, I think I'll hold back on the bitching.
Tell me about your weekend.