She's Making A List
There isn't much time for writing today so I offer up some more of the Christmas Gift Giving Bonanza.
If you are new to Home Fires and wondering what this is all about, this is my way to give my friends who live in my computer presents for Christmas. You can read more about it
here
. Feel free to join in the gift giving spirit. By now, I realize some of you realize this is a copy and paste paragraph. Call me lazy but it's working for me so I am going to continue using it until all of the virtual presents have been delivered.
It seems my friend
Michael
in California is not in the Christmas spirit. Some of you may be thinking, "Well, Lo, he is Jewish."
To that I say, "Jewish Schmewish! If I wanna get him a Christmas present I can."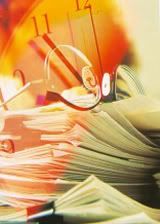 So for Michael I give you lifelong movie and TV contracts with all the best selling scripts a great actor could ever want. (Toss in a couple of partial nude scenes to please the masses.) Happy Hanukkah buddy!
William
seems to me like an extended brother. Our families are both huge and many of his coming of age stories are similar to my own. He's like the baby Mom threw out with the bath water. (What does that expression mean anyhow?)
My initial thoughts had something to do with giving his wife Lauren, a lifetime supply of comebacks, to always keep Bill on his toes. The problem with that gift is, Lauren already has that naturally. And trust me when I say, she is good! So, for Lauren I offer a kiss, which I think we all know, begins at Kay's. Whatever her heart desires within that jewelry store is for her. Personally, I would pick a beautiful Mommy necklace since she is such a great one.
For Bill I have two gifts. This is a tree house art studio for his back yard.
It also doubles as his Marvel office where he can work on Adventures of Turtle and the Hair.
Many more Christmas gifts are coming soon to a blog near you!