Checkin' It Twice...
Non-Meme Christmas Gift Giving Bonanza Continues! If you are new to Home Fires and wondering what this is all about, this is my way to give my friends who live in my computer presents for Christmas. You can read more about it
here
. Feel free to join in the gift giving spirit.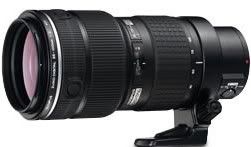 David
isn't one of those bloggers who let's his readers know his deepest desires. Shopping for him wasn't too tough, however. His first gift is for one of his hobbies. With this mega zoom lens, he can take pictures of the nose hair of the guy down the block. Why he would want to is irrelevant.
His second gift is a gift to many. My Christmas wish for David, who in his real life is a lab rat, is that he finds a cure for cancer. Of course with that comes riches beyond his wildest dreams. And the popularity to that of sliced bread.
Brighton
has her world on a string and I don't mean a g-string either. She has a great family, great kids and a great house. The only thing she is lacking is an endless supply of money, which is my first gift to her. Again, I say Jewish schmewish. Armed with tons of money, this kind-hearted woman no doubt would share her riches with those less fortunate.
My second, third and fourth gifts to her are peace of mind, an enlightenment for her dad and a couple of pink slips for a couple of fuck ups who don't deserve their jobs.
Jan
and
Annie
are getting a joint gift. They are, after all, married and completely in love. It's not their fault our society is a little behind in its way of thinking. For them I offer no more weird looks, no more seeking acceptance, no more gay bashing, no more naysayers, no more religious zealots tossing out what they believe the Lord intended. I guess I offer them peace. Ha, now I sound like a beauty pageant contender.
Phil
is one of those guys who you see in the office, and you just know he is a real party animal. He keeps himself grounded while his mind just goes off in a million directions. He has all of the makings of a great comedy TV writer. For Phil I give a writing job at SNL so he can let his freak flag fly proudly all of the time.
Phil isn't the only funny guy wandering around cyber space.
Charlie
is another one who deserves to use his amazing gift of humor for profit. I'd like to give Charlie a blowup sheep just for shits and giggles. Gag gifts are good. For his second gift I would like to offer up the late night slot that will be vacant after Conan takes over for Leno.
With a name like
Cooter
, it's gotta be good. CooterAng already got herself a house recently, but she forgot to include someone to walk Gus on those cold wintry mornings. She has no one with opposable thumbs to make her coffee. In my opinion this is a travesty. For Ang I give a humble servant who looks good enough to eat. (I searched the net for hot guys. Safe search was off. Yeah, don't do that unless you want to see naked naughty bits. YIKES!) Anyhoo, this hottie will do what he is told. Might need a spanking from time to time, but I have no doubt she can keep him in line.
Michelle
is another one of those who give my the longtime buddy feeling. For her I give a big comfy couch. Mostly I want her to have that because I tell her all of the time I am coming to live with her and I certainly need a comfy place to sleep when I get there. Since that gift was a lot more for me than it was for her, I also would like to give her a book deal. Have you ever seen her photos? Postcard perfect, so for her third gift, I offer her own postcard line.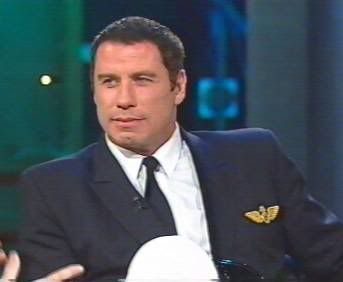 Marybeth
is geographically challenged. Her brand new grandbaby lives much too far away. Since she has been a good girl all year long, I offer up the two things she asked for. John Travolta and her own private jet. This way she can get John to fly her over for a visit whenever she wants.
Sissy in Memphis is not a blogger but a reader. One of these days she is going to get a whole post to herself. Anyhow, we "met" through my work website. She is moving to Illinois soon. For her I offer up a Chippendale team of professional movers and a brand new house in that subdivision. You know that subdivision that's only a couple miles away from the Lane Estate? Yeah, that one. I also would like to give each of her family members an easy transition.
Rachael
, I looked all over the net to find cat scabs... you have to read her to understand that one... okay, really what I want most of all for this lady is confidence in her writing skills. She is funny, crazy and has come from a past that has only made her stronger as an adult.
I also would like to give her a magic wand to finish all of those home improvements she takes on by herself, like her basement project.
Dianna
and
Sarah
, although not a couple, they have one thing in common, anxiety. For them I offer a calm feeling no matter the situation. I wish their fears away and their confidence to take them where they want to be in life.
Also, as wished for Jan and Annie, I wish the same relationship respect for Sarah and Jenn, as well as for Biscuit and her Boo.
Something else I want to give to
Biscuit
is an absurd amount of holiday decorations that come with no cost to run. Every holiday I want her rooftop to signal airplanes with her festive cheer.
I offer a full inbox of high-dollar freelance work orders for my friend
Stationery Queen
. This is a woman who not only loves to write but is fabulous at story telling no matter the subject. I also want to give her a T3BO voodoo doll so she is able to smack some sense into her sister in-law, or at least poke her with a pin when she does something stupid.
Three pages in and there are so many other virtual gifts floating through my noggin'. But the family awaits. Today we begin our Christmas shopping. Hahaha begin.